Solaring has been a contributor, not only in the field of installation and service of solar panels and inverters. But also in the sector of keeping things simple and clean as well.
Solaring is providing stainless steel solar panel meshes to everyone who has been getting their solar panel systems installed from us.
The main objective of this particular solar panel mesh is to keep stray leaves or sand or small birds from gathering underneath your solar panels.
Solar Panel Meshes in Depth
The most efficient technique to keep nuisance birds away from your solar panels is to install bird proofing materials. Keep Em out solar panel mesh is intended to safeguard your solar panels by keeping nuisance birds and pigeons from reaching the region beneath solar panels. Your solar panel must retain optimal efficiency.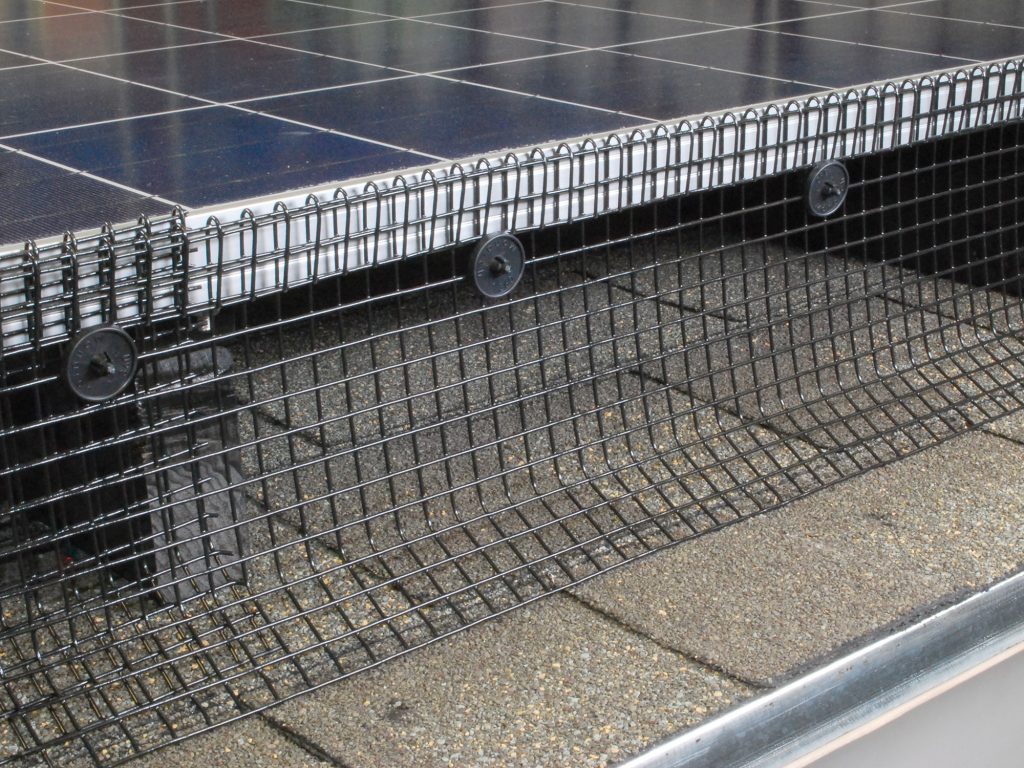 Solar panel bird exclusion is necessary because nuisance birds will nest beneath the solar array, generating a massive mess, incurring damage, and requiring costly repairs and cleanup. The solar panel bird deterrent mesh protects wire systems, solar panels, and your roof.
The UV-coated solar clips included with the mesh attach the mesh to the solar panels without piercing them; the mechanism is intended to safeguard the integrity of solar panels. The solar panel bird deterrent mesh acts as a physical barrier, preventing birds from entering and nesting beneath the solar arrays.
Get your solar panel system installed by Solaring and gain primely secured panels on your premises, without the menace of birds.